How to Earn Money From Online Tutoring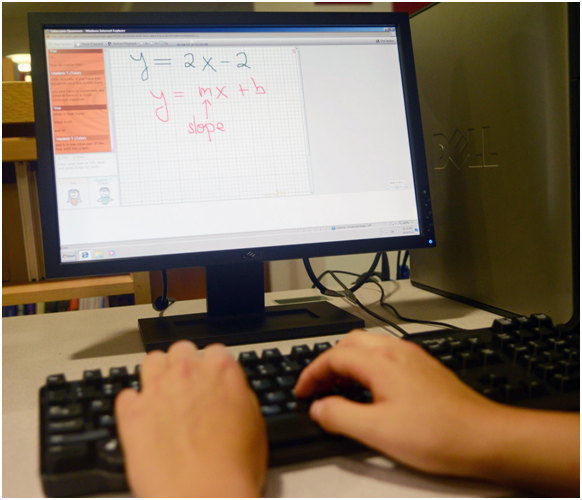 For one reason or another, people these days prefer to work from home or in a shared workspace rather than working in a traditional brick and mortar office. Also, with the surge in websites offering free of cost or affordable online courses, it has become quite easy to learn new skills. 
You do not need to attend a class or a boot camp to learn a particular skill. According to a stat from Fundera, "the number of employers offering a work from home option has grown by 40% in the past 5 years". Online teaching is an area explored by remote workers all over the world. 
What Is Online Tutoring? How Does It Work?
Online tutoring involves instructing a student online from a remote location. Usually, the teacher uses an online teaching tool to explain and elaborate the concepts in the best way possible. 
Online tutoring does not necessarily have to be done live. Some students benefit from pre-recorded videos sent to them by their tutor. Primarily, an online tutor offers accountability to students who do not have a conscious adult looking after them. In some cases, even older teens and adults seek accountability.
Ways to Make Money From Online Tutoring
1) Sign-Up With an Online Tutoring Site
This is by far the best way to begin your new career as an online tutor. Most online tutoring websites do not ask you for a sign-up fee. Also, you don't need to go through a verification process. Anyone can sign-up. Although, once you do begin earning, they will charge you 10-20 percent commission from your every sale. 
This is how they earn money. Furthermore, you also get to build your online presence as a teacher. They allow students and their parents to rate every teacher. The better the ratings, the more students would want to learn from you.
2) Work as a Freelance Online Tutor
If you want to cater to a larger audience, you can sign-up with a freelance website such as Fiverr or Upwork instead. Unfortunately, these websites take a small fee from your sales. However, you do get to advertise your services to a larger audience and as a result, earn more money. In addition, you can also advertise your services on local search engines or Craigslist.
3) Word of Mouth Marketing
Online advertising or marketing is not for everyone. Some people still rely heavily on old school ways of running a business–as long your method is effective there is nothing wrong with following old-fashioned tried and tested ways to prospect. 
You can also try talking about your business on social media platforms such as Facebook or Twitter. Parents in your friends list will always prefer you over a stranger.
Summary
Whatever platform you choose for advertising your services, you shouldn't charge anything less than $20 an hour. Online teaching is hard work. Not everyone has the ability to teach remotely.