How to Get 500+ Real, Quality, Free LinkedIn Connections in One Day
Popularity contests don't end in high school. Life is a popularity contest.
Let me ask you this, when you go to someone's LinkedIn profile and see they only have 80 connections, what do you automatically think? You probably think they are a bad at what they do. They obviously have very few connections. You judge them and you may even laugh out loud – especially if that person is in a sales or marketing position.
So how do you get more LinkedIn connections without spamming your friends? It's simple. You find people who will accept your friend request, even if you have yet to meet them.
Is finding free LinkedIn connections ethical?
Yes. Reason being, the people you ask accept your invitation. Does that sound ethical? Yes. Why wouldn't it be. And going beyond your immediate need for connections, you are also actually adding value to your career by meeting these people. It may even help land you your next job just because you are connected with more people.
More reasons why everyone needs more LinkedIn connections
Having more connections means you will get more endorsements for your skills. This will make your page shine. It honestly feels so great to have other people endorse your skills. Be kind and reciprocate. It also looks good when you endorse the skills of others because that gets your face in front of more people. Those people will see you have endorsed someone else's skill in, say, Marketing. They may track back to your profile and see what a great marketer you are. They need someone to work on their marketing team. You can fill that need. Your quality, free connections are paying off with serious money!
So what's the way to get 500+ real, quality, free LinkedIn connections?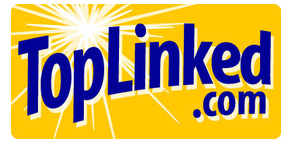 It's simple. You go to toplinked.com. From there, it's simple. You create a free account with your email and a password. I've had mine for a few days now and no spam or anything weird going on. Then you download lists of LinkedIn users who accept all connection requests. You then those lists to your LinkedIn 'add connections' page. And then click 'invite connections.' It really is that freaking simple. It's unbelievable. I'm not getting paid to write this or anything, I just think this service is awesome.
How does my LinkedIn profile look after using TopLinked.com?
I went from 69 followers to 500+ within 24-hours. And everyone is a quality connection! They love being connected with you! They are great with business and have even taught me a thing or two already about marketing myself. It's seriously an awesome group of people who use toplinked.com.
Give it a try. TopLinked looks a little old-fashioned but it's actually just a clean and simple website. I've downloaded probably 10 spreadsheets worth of connections from the site with no drawbacks. No viruses/threats/malware/anything weird. I've downloaded sheets on both my computers.
Have any questions? Ask away. Please leave me a comment if you'd like me to write about a hack for getting more Google+ followers. It's really simple and awesome. Just leave a quick comment and I'll know you want to see it. If more than 5 people comment, I'll do the write-up. I just need to know there's desire before I put in the effort.
Thanks so much for reading! I look forward to your comments! Let me know how you enjoy TopLinked! How many connections will you gain?