Terms and Conditions are the Bread and Butter of Promotional Offers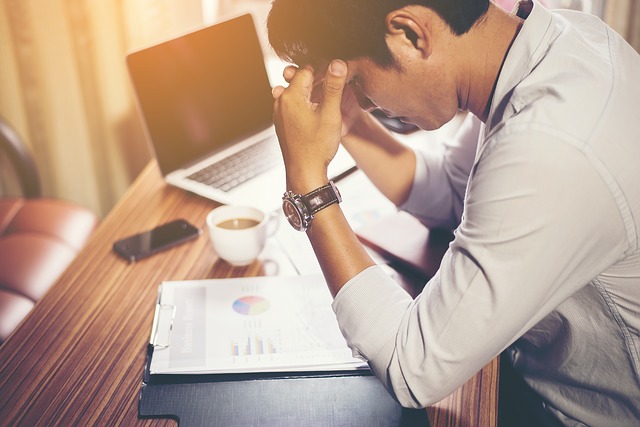 The digital world is on a continuous growth spur, and with that comes the need for people to advocate and apply more logical means when using their digital fingerprint. A lot more people now prefer the convenience that the online space brings, as everything and anything can be obtained by the mere click of a button.
This technological lifestyle application has opened companies to wider demographics, increasing the dynamic approaches that marketing companies are taking to attract more customers. Promotional deals and offers are fully displayed on the social network "buffet" for any and everyone to partake in wholeheartedly.
The independent ability to select the various purchasing stimulus is the power of consumerism. As the saying goes, "great responsibility follows inseparably from great power."
Advertising has also become more aggressive with companies advertising their products on different pages. As tempting as most of these offers can be, one thing that people sometimes fail to do is read the terms and conditions attached to their transaction.
It is estimated that only 7% of people actually read the full terms and conditions when buying a product or service online, while just above 20% of people who buy online have admitted having suffered from ignoring the terms and conditions or not understanding what they entail.

'Tense' – Manveet Singh via Flickr  (CC BY 2.0)
As common as sliced bread
Not reading the Terms and Conditions is a common occurrence and can be attributed to excitement usually because the offer seems too good to miss. In the rush to obtain these offers, due diligence can often be negated.
When it comes to advertising, all the great things and attributes seem to be in big bold letters. Some advertisers resort to flashing images and pop-ups with the most tempting offers yet underneath these seemingly great offers and within the same space lies tiny creatures called Terms and Conditions.
Terms and Conditions are usually located at the very bottom of the page and in a very fine print that they can easily be missed. This tiny print has been the cause of many controversial arguments as people either feel victimized or vindicated by them. Ears now perk up when the words T&C are mentioned, especially when they are associated with desired offers.
It is, therefore, very important for people to thoroughly go over the fine print when they are transacting online as that is where the contractual rights and meanings are laid out. Logically speaking, it is also the most sensible way of being a responsible consumer.
The social blind spot
One thing that is certain though, and that the advertisers make sure of, is that before a transaction can be completed the Terms and Conditions must be agreed to. Why then and how do people miss them? The answer to that question is very simple and it's simply because people will click on the terms and conditions check block without reading and without thinking of the potential consequences for them getting into a specific contractual agreement.
A survey conducted by British firm Skandia revealed over 50% of adults said 'they would rather read an instruction manual or their utility or credit card bill than go through online terms' another one in 10 preferred to be entertained by the phone book. A staggering 43% of people admitted to having a lazy attitude and said they find T&C's monotonous and confusing. However, failing to read and understand the small print means that these people are not aware of the consequences and simply click their rights away.
It is clear to see that this is not all doom and gloom and the buyers do have the power to control the effect of the decisions they make. Being blindsided and making excuses does not absolve anyone from facing the facts that when it comes to signing, make sure that the magnifying monocle is on. Regardless of how tedious or boring the terms and conditions may appear, they are like the proverbial elephant in the room and cannot or should not be ignored.
What's on offer?
The array of advertising tools is not designed to mislead consumers but to actually make them aware of a product or service that they would otherwise have not known about. Special offers and bonuses captivate the market because they appeal to the sense of desire and need.
The most overlooked part of most terms and conditions is one that is directed toward how promotional bonuses qualification status is acquired. Some industries only have a qualification criteria such as being over 18 or whether or not you apply online, in-store or by phone.
Many institutions such as banks, gaming industries, and shopping outlets use these to create a higher level of brand loyalty. The longer a customer stays the more creative the encouragement required to keep them engaged. This change in retention has increased the ferocious nature of businesses, making not only primary consumer contact but applying bonuses, cash back and other various tools to ensure the longevity of the stay.
Brand migration is a common e-buyer trait and is hard to resist, especially with competitors offering better and more attractive incentives to welcoming new members into the fold. It is for this reason that the consumer clicks and becomes a member.
'Money' Pictures of Money via Flickr (CC BY 2.0)
Banking incentives
Banks use the switch enticement to appeal to new customers. These often include the likes of switch bonus, cash back offers, and lower borrowing interest rates. In a sense, a buyer can make money by doing nothing more than clicking agree to a switch offer and soon enough they can have more than $100 in their account.
Most of these tend to be promotional and directed toward garnishing new business. However, a closer inspection of the terms can reveal what conditions have to be met in order to get the maximum payout. Sometimes clauses of 'stay' are added to guarantee the bank that you will not change and run.
The banking institute also relies on qualification criteria such as credit score level in order to guarantee the "quality" of customer they attract. This will often be stated in their terms and conditions for each offer you wish to apply. Make sure you know whether it is more profitable to apply online or in a branch.
If it all does seem extremely confusing, the best way to compare the deals is through a consumer financial information site. These will display the offers, in addition, they will show what are the qualifying criteria that need to be met. In a sense, a sample of the terms that will govern the overall contract.
The iGaming industry
The most forward-thinking attractive incentive in life is money. Sensible shoppers are finding out first hand how to cash in from the big bingo deposit bonus offers, easily acquired from some of the well known and new online casinos.
The attraction to the online casino market lies in how they utilize the first customer contact etiquette. Large introduction offers are seen where most deposits are either matched 100% e.g deposit $100 and get an extra $100 to play or additional spins are added. The most recent bonus combo example is the one offered by Bingo Extra, where new players can choose between a 400% bingo bonus or 100% slots bonus deposit match.
Consumer iGaming information sites present offers that would otherwise take hours of internet trawling to find. Using sites like Oddschecker to find bingo, casino offers or even sports betting bonuses is a start. This does not mean that the terms and conditions can be ignored. In fact, this is how most new players end up frustrated and confused as they don't quite understand why certain withdrawal options are not available, or why they were denied the bonus offer they were going for. It is through understanding the key components of the sign-up terms and conditions for obtaining some of the slot or bingo new player bonuses that potential misunderstanding can be avoided. Information and advice are readily available but it is up to each individual to either ignore or implement it.
In order to maximize success, the onus falls on the purchaser to understand what the terms and conditions entail. Most often it means that in order to qualify in the iGaming industry, the consumer has to be over 18 years old. A percentage of the introduction bonus has to also be utilized in order to be able to deposit.
Flight centers
The aviation industry is known to use a vast array of low price deals to get individuals booking flights with one company over their competitors. Travelers are able to revel in spending acquired flyer miles which can be redeemed for free flight trips. In most instances, the temptation to travel lies in the all-inclusive travel package. This everything included price offer is based on destination and duration. Some seasonal travel offers can be found.
All inclusive vacation offers are often seen as an ideal solution to saving money while enjoying the pleasure that comes from seeing how the rest of the world operates.  Again it all returns to know what the terms of the offer involve. In the all-inclusive promotion, there is often a clause as to what exactly you will be getting. This might be flight, bed and breakfast inclusion only or flight accommodation and all three meal included.
An extremely high number of people "trip on" and are out of pocket because they did not invest the time to understand the implications of what is being agreed to. Knowing whether a refund will be granted if a flight is delayed or canceled makes all the difference. What happens if terms bind you when you wish to change hotels? Is there a refund if the company goes into administration? Often these questions are addressed in the terms and conditions, but without looking at them they are left in the signed pages until a worst-case scenario is played out.
Taking charge
The consequences of not going through the fine print are varied and include being locked into a longer contract than you expected, finding that you pay more than was originally advertised because extra charges were explained in the fine print. Other consequences include losing money, having to pay for services which you thought were free or included.
A good promotion is not difficult to find, but making sure it is a lasting, non-frustrating occasion is also not a complicated venture. It is not hard to find new stories that relate to how the failure to read and comprehend conditions of the terms in binding contracts have affected people.
Responsibility should not be delegated to the providing company to spell out everything you need to know. Consumer rights groups help in ensuring that the terms and conditions you sign up to are not impeding on any of your buyer rights.
Taking up offers, bonuses, cash back, and promotions can be a great money-saving tool. It can also put financial woes to rest and in the case of banks, improve credit rating to facilitate enhancing your ability to get more for your money. It's illogical to think that in a generation where information is readily available, people still shy away from something so timid as terms and conditions.
There is absolutely no reason why anyone can be found wanting when it comes to the fine print in any online transaction. The terms are very different, if read and understood will make life so much easier and will prevent disappointment and, most importantly, will not result in any loss of money.
While it is easier to start pointing fingers and blaming companies for deception, the truth is taking a cursory look at the T &C's will avoid unnecessary frustration. In fact is it likely to ensure a more informed choice as no one is in retrospect forcing the customer to do anything. They hold the power to say yes or no.
So, all in all, the one message that everyone must heed is that if it sounds too good to be true, then simply read the fine print because therein lies the truth.