When it comes to buying stuff online, most people just head over to their favorite eCommerce store and purchase the product at its original price. It's true some online retail store like Amazon or Walmart have decent discounts but is never more than 10 percent. If you are lucky, you will get a 15-20 percent discount.
How would you feel if I was to tell you that you can order your favorite items for free or at an 80-90 percent discount? VeryDice gives you an opportunity to win 100 percent free products or get them at a fraction of their original price. All you have to do is roll a dice and wait for the result. I have reviewed the VeryDice app in this post.
About the Creator of VeryDice
The VeryDice app for Android and iOS devices is developed and maintained by SquareTwo, a software company based in San Francisco, California. This company was founded in the year 2016 by software developers Ben Yee and Dave Yoo. Currently, there are about 50 people working with SquareTwo and they have several high-rated apps.
How Does the VeryDice App Work?
After downloading the VeryDice app from the market store, create a free account by providing just your name and email address. Keep in mind that the VeryDice app will never ask you to enter your credit card details. When you open the home screen, the app will show a video ad that you have to watch till the end.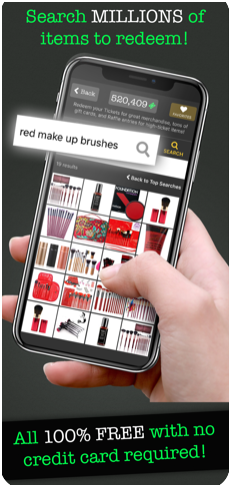 Next, the app will ask you to roll the dice. This is where you get to earn tickets. The more ads you watch the more rolls you get. Since you have already watched one video ad, you get to roll the dice 10 times. Once you roll the dice 10 times, the points will add up and get collected as tickets. The tickets are redeemable. You can either encash the, via PayPal or use them to order a product (from the list) for free.
What I Like About VeryDice App
Making passive income online doesn't always have to be about financial risks, sacrifices or hustles. Sometimes making money is as easy as rolling a dice. I like that the amount I can earn from this app is entirely dependent on my luck. The result of the roll of the dice is totally unpredictable. I could earn 1000 tickets for fifteen minutes of rolling a dice.
What I Don't Like About VeryDice App
The app plays an unskippable ad every time I tap to open it. Video ads may also pop up unexpectedly while playing a dice game. I guess this is how SquareTwo makes money. Although the ads are quite short (4-5 seconds long), it can be annoying as you have to watch it till the end.
My Recommendation
1000 tickets can get you one inexpensive item. With VeryDice, you could be ordering one new item for free, once every couple of weeks. I recommend this app to anyone who wants to save money on their usual online purchases.
Pricing
The VeryDice app for Android and iOS devices is available for free of cost. There is no pro version of this app.