The Different Types of Gold and What You Should Buy
There are many types of gold and silver available out there. As an investor looking into precious metals, you need to know you're buying the right product for your investment purposes.
Gold Coins
Gold coins are the surest bet when it comes to security. Gold coins are exclusively printed by national mints such as the United States Mint, Royal Canadian Mint, and other bodies around the world that are also responsible for printing fiat currency. They are easily trackable and harder to counterfeit than other types of gold.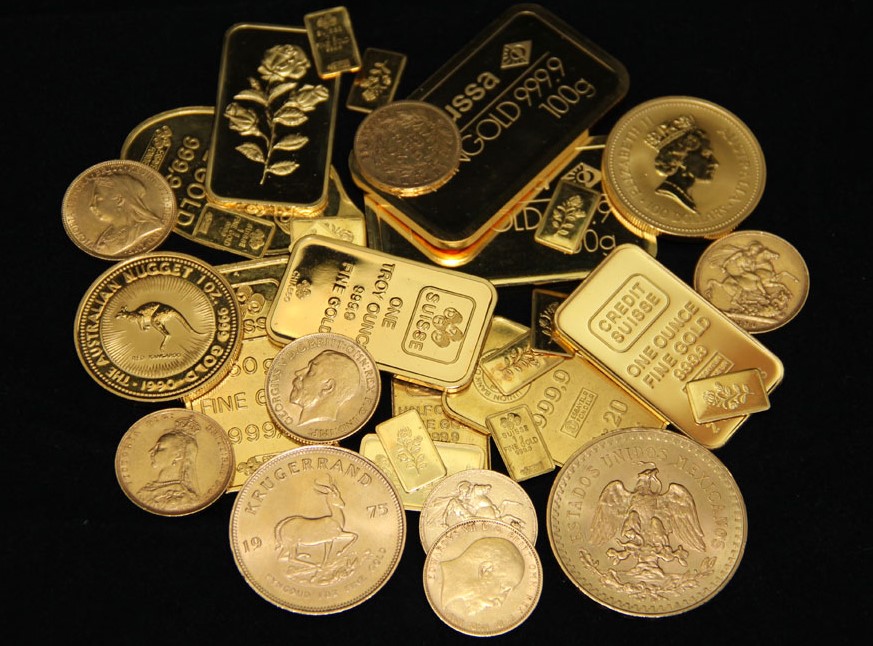 What distinguishes gold coins from gold bars or rounds is that they have a face value, just like a nickel or a quarter. This makes them legal currency, but the gold content is usually far beyond the face value. Bullion gold coins trade based on the value of the gold content.
Gold purity is another factor to consider with gold coins. Most gold coins around the world have a purity of .99, meaning they are 99% gold. Other metals are used to enhance the coins' durability, as gold is a soft and malleable metal. The American Gold Eagle and South African Gold Krugerrand have a purity of .9167, also known as 22-karat. They still contain 1 oz. of gold, but the coins themselves are heavier.
Gold Bars
Gold bars can be produced by anyone with the refinery equipment, though national mints may produce them as well. Gold bars do not have face values, only weights. They will typically be printed with the name of the producer, the weight, the purity, and likely a serial number. Some common gold bar producers include the Royal Canadian Mint, Valcambi (a Swiss refining company well-known and respected throughout the world), and Johnson Matthey, a UK-based refinery that produces gold, silver, and platinum bars.
When buying gold bars, you should only buy from credible gold sellers. These include online gold shops with good reviews and accreditations. Some gold shops will also be authorized gold dealers for a national mint such as the RCM.
Use caution if you are buying directly from another gold owner. You will want to have the gold checked by a professional before you complete the purchase. Never consider gold bars that are priced significantly below spot.
Silver Coins and Bars
Gold is not your only option for investing in precious metal. Silver is much more affordable and has a higher growth potential. Silver has made significant gains in the last few months, though it's still available for less than $20 an ounce. That makes silver coins and silver bars an appealing option for new investors who aren't willing to spend over a thousand dollars on a gold coin.
While you can invest in 1/10 oz. gold coins or other fractional amounts, the premiums rise per ounce as you head into smaller quantities. Premiums are the cost over spot that cover costs such as design, minting, insurance, storage, and transportation. Buying larger quantities of silver (or any precious metal) pushes these prices down per ounce. Find out where to get the best price on silver coins and bars and enjoy bigger upside potential from your precious metals.
Gold and silver have a lot of potential to help you diversify your retirement savings. Although you will need to consider a storage solution and insurance, buying gold and silver coins and bars directly have no third-party risks and they are very liquid. You can sell silver and gold and receive payment in a matter of days or less.